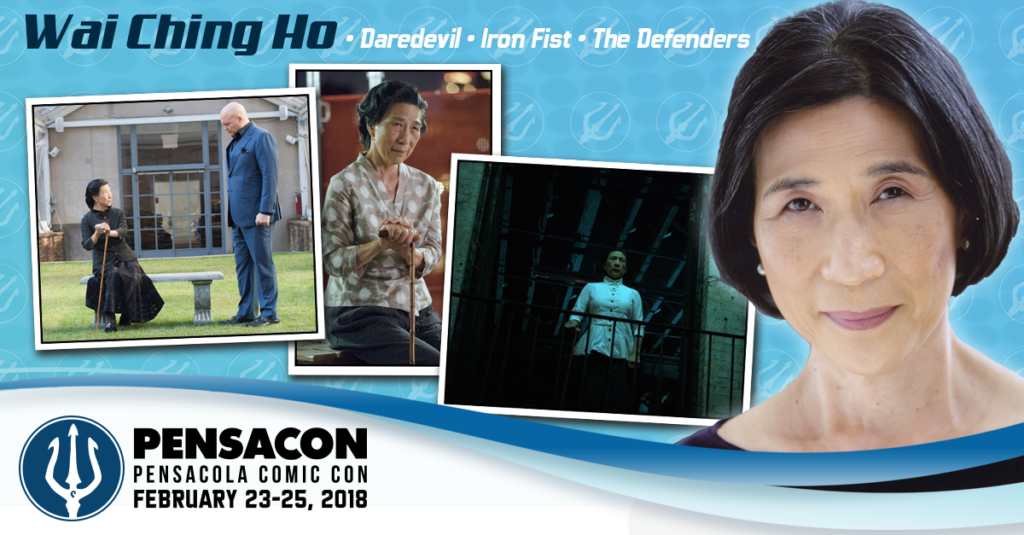 Wai Ching Ho was born in Hong Kong. After graduating from the University of Hong Kong she attended the America Academy of Dramatic Arts in New York City where she stayed to pursue her acting career and raised a family.
She had worked on numerous Off Broadway shows as well as regionally with theatres such as the Denver Centre of Performing Arts, Long Wharf Theatre in New Haven, Pittsburgh Public Theatre and Palo Alto Theatre Works.
Film credits include The Sorcerer's Apprentice with Nicholas Cage,  Premium Rush with Joseph Levitt Gordon, and Greg Pak's Robot Story, for which she won the best actress award in 2013 in the Indie Film Festivals of Madrid, St. Louis and Puchon (S. Korea).
TV credits include all three series of Law & Order, Orange is the New Black, Fresh Off the Boat, and she starred in numerous episodes in the Marvel/Netflix series of Daredevil, Iron Fist, and The Defenders as the mysterious villain Madame Gao.