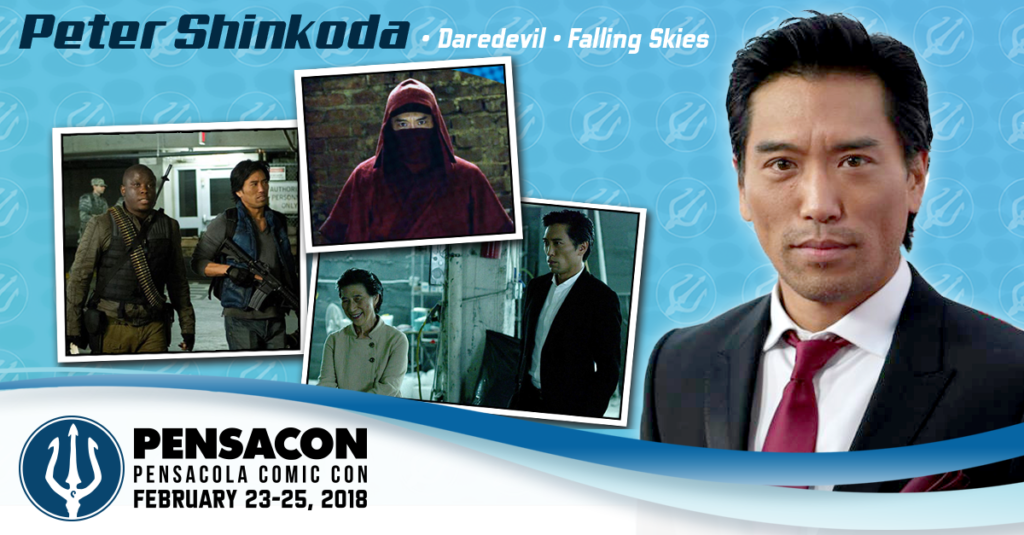 Peter Shinkoda is a Canadian film and television actor who starred as Nobu in Marvel's Daredevil, Dai on the TNT science fiction series Falling Skies, and as Sektor in the Warner Bros. webseries Mortal Kombat: Legacy.
After UCLA, Shinkoda went on to work as an assistant editor on such films as Romeo Must Die, Rat Race, Freddie Got Fingered, and Saving Silverman, although he never finished any of the editing projects as acting assignments always arose to supersede them.
Shinkoda once studied acting at the East-West Players Conservatory, and earned a lead role in the Northwest Asian American Theater's production of Exit the Dragon by Eric Michael Zee, produced by Ming-Na Wen.
Shinkoda has also starred as in films such as War (as Harbor Yanagawa Shatei), I, Robot (as Detective Chin), and Paycheck, as well as TV shows such as Hawaii Five-0 (as Alan Kim), Sanctuary (as Andy Fetz), Dark Angel (as Albino X), Stargate SG-1, Supernatural, The L Word (as Bryan Karikawa), Kingdom Hospital, Andromeda (as Burke), Cold Squad, Masked Rider, and the original Mighty Morphin' Power Rangers (in both series as Ferrian).