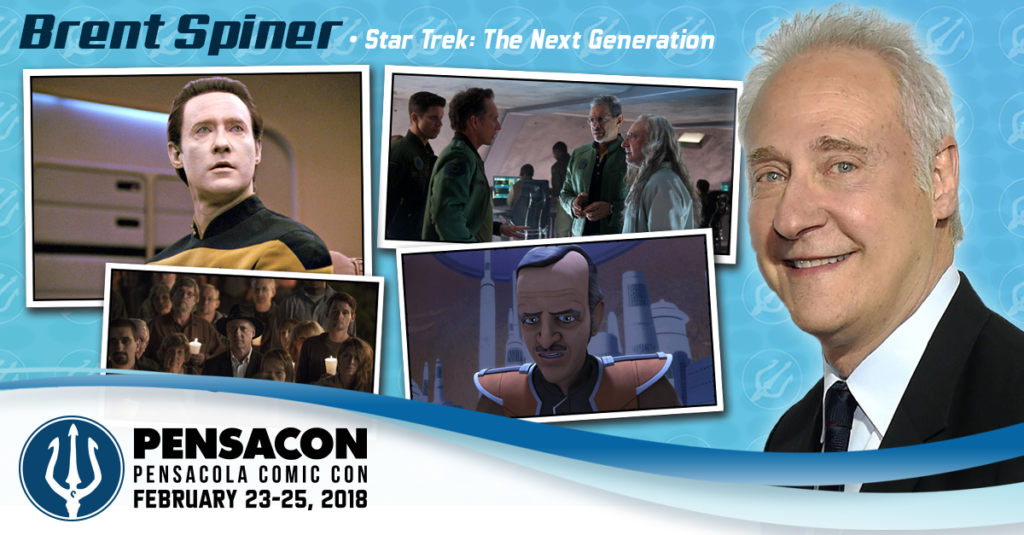 Born in Houston, Texas, Brent Spiner credits his high school drama teacher—the same man who inspired the careers of acting brothers Randy and Dennis Quaid, Cindy Pickett and director Thomas Schlamme—for igniting his desire to perform.
After college, Spiner moved to New York City where he performed in numerous off-Broadway plays. Winning a role in Joseph Papp's public theater production of The Seagull set him up for bigger things, and he went on to perform in the Broadway musical productions of Sunday in the Park with George, The Three Musketeers, and Big River.
Relocating to Los Angeles in 1984, Spiner began to appear in popular television series like Night Court, Hill Street Blues, and Cheers. In 1987, Spiner won the role of Data on Star Trek: The Next Generation, a character whose artificial skin he would inhabit for seven seasons and four motion pictures. Spiner co-wrote the final TNG film, Star Trek Nemesis.
In recent years, the actor has split his time between New York and L.A., appearing in a critically-acclaimed Broadway revival of 1776, in films as diverse as Independence Day, The Aviator, and Dude, Where's My Car?, and in the television series Law and Order: Criminal Intent, Leverage, Fringe, Star Wars: Rebels, Outcast, and more.